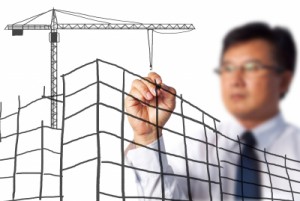 What do the Kuala Lumpur Commonwealth Games, Petronas Twin Tower, Kuala Lumpur City Center (KLCC), Sepang F1 circuit, Kuala Lumpur International Airport and many more successful projects have in common?
Answer: Project Management.
However, it would be erroneous to associate the concept of project management with engineering and construction, as in reality the usage of project management transcends industry. For example, the United States based non-profit organization Project Management Institute (PMI) defines a project as "any endeavour in which human, material and financial resources are organized, in a novel way, to undertake a unique scope of work, of a given specification, within the constraints of cost and time, so as to achieve a beneficial change defined by quantitative and qualitative objectives." Project management can be applied to most organizational activity, including human resource, costing, marketing, information technology, management, administration, communication and leadership.
This being so, it is not hard to see how the success of an organization can easily be affected by poor project management. Projects run into problems for a number of reasons: a lack of clear objectives, poor organizational design, informal communication methods, and inadequate structured planning and control methods. For example, a project manager often seldom has the authority to command resources as required and must negotiate with functional managers for their cooperation. Due to the importance of project management of the overall success of a project, it is imperative that companies only engage the most competent project managers to run their projects.
The Malaysian Scenario
Project management is not new to Malaysia, however its advanced application to broader organizational activity is not prevalent.
A small number of organizations have attempted to assimilate project management in their business processes. The majority are either unaware of contemporary project management techniques or are unable to adopt them because of a lack of expertise or resources. This situation needs immediate remedial action, if Malaysia is to achieve the goals laid out in Vision 2020.
In Malaysia today, there is no shortage of projects. There is however a chronic shortage project managers trained to internationally recognized levels of certification. The demand for computer literate, professional project managers is so great that companies are busily poaching these professionals from each other to cope with their own demand. But this approach does little to solve the current shortage of project management skills.
---
How do we overcome this vacuum?
The adoption of broad training programmes designed to develop competencies, knowledge and skills to international levels is a starting point. These training programs need to be aligned to an internationally recognized standard and lead to international certification for those who seek to make project management their pathway to advancement.
Many global organizations have adopted the Project Management Institute's (PMI) project management body of knowledge (PMBOK®) as their recognized standard of "best practice" in project management. The PMI undertake the professional certification of project managers (PMP®). Malaysian organizations need to take a lead from these international organizations and embrace the PMP® certification as a marque of excellence in project management. More importantly, Malaysian organizations need to recognize that excellence in project management is a key strategy in achieving competitiveness and sustainability in the global economy.
Training Project Managers is only part of the answer
Organizations that have achieved this excellence in project management have adopted a broader solution than the training of an elite few. Their training programmes address all roles associated with project management, from project team members to senior managers and in so doing have been able to permanently change the culture within the organization and have adopted a "management by projects" approach.
These successful organizations have introduced organization wide standards and procedures, based upon the PMI's PMBOK that are applied across all projects. The training programs they have adopted support the uptake of these new ways of operation. They have also introduced technology across the organization to support the application of these new processes. In short, their leaders have created an environment for successful projects and in doing so, have established themselves as leaders in their fields.
Getting Started
The change from a functionally orientated organization to one with more project orientation is not an overnight event, it may take several years, but along the way there are many incremental gains that will sustain the continued investment in this strategy. No organization is without some competency in project management. A good starting point therefore is to baseline the current level of project management maturity within your organization. This assessment will enable the development of a series of measurable integrated steps for improving project performance and advancement towards the goal of excellence in project management.
Photo credit: Anuson P. Nachol