The "G" is not just for generation; it is also for "Grooming".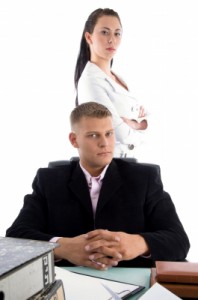 What makes or breaks organizational success almost always comes down to the leadership criteria in that particular company. Talented and dynamic leaders provide a very keen competitive edge that spans trans-global barriers and hyper-competitive environments.
Good leaders play a very critical role in any organization and thus identifying, training and most importantly, retaining them is the primary concern of all organizations. This is the most basic tenet of success, which most organizations are able to meet reasonably well. However, it inevitably leads to the next step – how do you continue this level of success in the next and forthcoming generations? How do you ensure a continuous succession plan that brings the crème de la crème of leaders into your organization?
The answer lies in finding and nurturing the next generation of leaders: grooming entry-level employees to fit into the soon-to-be-vacant shoes of your organization's key leadership roles. After all, who has ever heard of plebian crème de la crème?
The challenges are tremendous, competition is tight and the very nature of good leadership ensures a complexity that will require almost superhuman dynamism to succeed in. Yet all these are surmountable issues; what is actually taxing is that unfortunately, today's talent pool is seriously lacking in employees that evince enough natural grooming to fit into the multifaceted shoes of a leader.
Our esteemed and acumen-laden ex-Prime Minister Tun Dr Mahathir propounds the fact that we should be raising 'international Malaysians.' Yet, one look at the national newspapers shows us that we are falling far short of any such notion. In fact, you could just walk up to a store cashier and ask him or her a simple question, and chances are that 9 out of 10 times you will either be pointed in the wrong direction, given the wrong information, ignored, looked at like a microscopic and highly irritable flea, or answered in a language that you do not understand. All of this in the rudest tone of voice imaginable!
Who is to blame? The media, the schools or the parents? Debates rage of course and some day someone may come up with a  solution and win a Nobel prize for it and be declared president of the world – all that is in the nebulous future. What matters to most organizations is the 'now' of it. You have this tainted yield in the talent pool – which by the way is microscopic to begin with – so what do you do? Instead of laying blame, the best thing to do is to find a workable solution that may just tip the balance in favour of success.
Training is one such solution – organizations that have formal programmes which root out, identify and nurture potentials in the talent pool will have a key advantage over the rest. Talent really does provide organizations a key competitive advantage, but there must be managers and a process in place to carry the whole thing through. Talent-identification systems and a good infrastructure coupled with reliable and extensive human resource capabilities will be able to cope with just about anything.
As for the talent pool itself, the challenges may seem tremendous and thus daunting. After all, employees nowadays are no longer looking at things on a mere national front; everything is globalized these days and gaining diverse and extensive business acumen can be a challenge even to the intrinsically talented.
Employees have to learn how to lead unilaterally, bilaterally and just about every direction that you can imagine – leadership has to occur in ideas as well as actions as it is about putting theory into practice in a realistic and successful manner. This is where the leadership demarcation occurs and it is grooming that really distinguishes between those capable enough to do the job for the organization and those able to lead the organization higher up the rung of corporate success.
The defining criteria will hinge on whether that particular employee is dexterous and flexible enough to adapt to rapidly changing and challenging environments in a timely manner. The proper grooming will enable talents identify, emulate and eventually go beyond the arena where they naturally excel in and aim for higher and bigger avenues of success. Talent identification programmes supplemented by intensive training will enable and empower future leaders to recognize leadership qualities not only in themselves but in others as well. It allows them to ask the right questions, frame the right answers, come up with the right business plan and execute productive and successful lines of action.
Grooming allows next 'G' leaders to understand the intrinsic nature of leadership and master the skills required to practise it – it avoids the pitfalls that expertise and know-how in merely one particular area tends to throw in your path. It is important to understand that your organization's talents are being groomed into positions of power that culminate in the execution of organizational vision.
In an ideal world, organizations should be able to dip right into the pool clearly marked "leaders" and take what they require. In today's real world, we have to make do with whatever limited resources we have. Investing in the right programmes and the right people is the first step towards securing your next 'G' leaders. They really do exist in the limited talent pool that is available to organizations today. Most do not know they have it and as such need to be identified, nurtured and groomed so that they can really fit into the shoes of the next 'G' leaders.
In a top management group, there are never enough leaders.