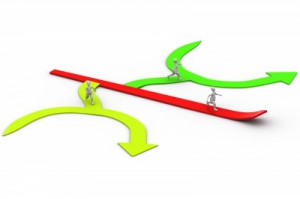 You can train somebody to be a good project manager, but great project managers seem to be born and not made. Excellence depends on certain innate characteristics: "Some of us got 'em, and some of us don't."
"Project management requires competencies in three subject areas: technology, business and behaviour," says Lind Pittinger, CEO of People3, a human resources, consultancy in Somerset, N.J. Ideally, project managers should have all three, she says, but if you have to choose only one to focus on, it should be behaviour. "People can go to school to learn the technical things and they can learn the business over time," she says.  "The behavioural competencies are the ones people are least able to learn. They're intuitive".
Recognizing who in your workforce exhibits these behaviours will help you identify people who are predisposed to success as project managers.
Project management is the discipline (art and science) of defining and managing the vision, tasks and resources required to complete a project. It's really the management acumen that oversees the conversion of "vision" into "reality". Project management, while traditionally applied to the management of projects, is now being deployed to help organizations manage all types of change.
Role of the Project Manager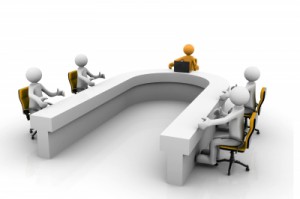 The project manager has the sole responsibility and authority for project and contract direction and control. Support managers (task managers) who report within the various line organizations and departments have the responsibility for work definition and effective management of the resources to accomplish the authorized work. The project manager is responsible for each contract's end item (i.e., knowing what needs doing, by whom, when and the required amount of resources by cost element and/or cost code).
Senior management appoints the project manager. Normally the project manager is accountable to the general manager, or vice president, or president depending on the size of the organization; and is accountable to the customer for project and contract success. The project manager has delegated authority to commit the organization on matters concerning performance that are within the contract scope.
The project manager is responsible for defining the organizational structure of the project and for interfacing with the functional organizations. The project manager directs and controls all work performed within the framework of the Work Breakdown Structure (WBS). The project manager has the authority for WBS element's task assignment; control and assigns budgets; and master project schedules. The project manager is responsible for daily communications and formal project reviews with both the customer and his/her senior management.
Projects vary in duration, value and complexity. On a large or complex project, the project manager may elect to appoint one or more assistant project managers. The project manager may delegate single or multiple responsibilities, including budget responsibility, to an assistant project manager. The project manager may direct the assistant project manager to control all work performed within the framework of various assigned WBS legs. This includes defining work scope, authorizing work, assigning and controlling budgets, and monitoring progress.
Most companies operate under a functional organizational structure. The functional maintains adequate technical resources and disciplines within their own organization entities. The project manager must provide written direction to the various functional organizations on their individual contribution. This written direction, called the work authorization, provides the support managers (task managers) with the contract's work scope, schedule and budget information.
---
Role of the Project Leader
Being proficient at handling day-to-day job responsibilities does not indicate proficiency at project management. The skills required of a project leader can be difficult to pin down. Part politician, part general, a true project leader can successfully drive a project team to completion of assigned tasks without destroying the effectiveness of any members of the team. Often project leaders are selected to manage projects based on the criteria that they are available. Their skills may not be suited to project leadership with the level of objectivity that is required.
Leadership at an executive level demands special skills. You must use power and influence adeptly to achieve goals…make organizational politics work for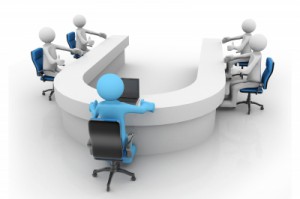 you…build teams and alliances across departments…get people who don't work, work for you! You're expected to be a coach, mentor and motivator.
To provide direction, make tough decisions and get the job done; truly effective leaders today are more than just technically proficient professionals. They are leaders who not only lead others in solving today's problems but will also anticipate tomorrow's.
Leaders who are able to effectively communicate can co-ordinate action, develop people and get them to achieve worthwhile goals as a team. To achieve worthwhile goals as a team, leaders must be able to position their teams to meet fresh challenges! The cry you hear everywhere is that we need more effective and efficient leaders.
Although no two leaders possess the same personality or management style, effective leaders exhibit a contagious enthusiasm for life, genuine concern for others, clarity of purpose and firm commitment to worthwhile values and goals. "To lead the people, walk behind them", said Lao Tzu.
As the strength of the foundation determines the height of the building, so a leader determines the future of the organization. True leadership emerges from those whose primary motivation is the desire to help others. The greatest leader (who may be a "little" person) is seen as a servant first because that is what he is deep down inside. Herman in Hesse's short novel, Journey to the East, clearly exemplifies that leadership is bestowed on the person who is, by nature, a true servant. Leadership is something, given or assumed, that could be taken away.
The scope and level of project management can vary greatly from project to project. Whether managing a project team consisting of other project consulting professionals, a client company group of resources, or a combination of all these, our staff is comfortable. While being committed to the successful achievements of all milestones and timelines, a project leader always strive to make all projects members feel like part of the team. After all, a significant part of project management is motivation. When a project is completed, team members will go back to their normal jobs and any bad feelings created during the life of the project can linger and be disruptive. Very few organizational leaders understand the issue – they will not be able to complete a project while destroying the members of the project team.
While producing updated project plans and status reports is a critical part of managing a project, they are not alone, the answer for SUCCESSFULLY managed projects.
Life is about the development and execution of projects. Whether your field is architecture or information technology, successful planning involves a carefully crafted set of steps leading to a planned and measurable goals. In today's fast-paced business environment, this is no simple task. As deadlines get tighter and budgets get smaller, organizations turn to their managers to do more with less. Therefore, successful managers need to replenish their supply of practical skills, insightful strategies and cutting-edge concepts in order to remain a valuable asset to their company.
Rightsizing, downsizing, de-layering, re-engineering – today's organizations are changing so fast you can barely keep up. One outcome of all this change is that project management has taken on new importance as a significant way of organizing and getting work done at the workplace. The need for solid project management tools and methodologies has become increasingly evident as companies restructure their organizations, business processes, management and even the workforce itself.
Project Management's future is NOW!
A future trend within organizations is the increasing movement towards project management as a highly prized career field. Industry experts such as William Dauphinais, a partner at Price Waterhouse, have noticed this trend; Dauphinais says, "Project management is going to be huge in the next decade. The project manager is the linchpin in the horizontal/vertical organization we're creating". Articles in publications such as Fortune magazine have highlighted the growing importance of project management and have positioned it within the four career fields of the future: Strategic, Technical, Resource owners and Project Management.
Photo credit: Renjith Krishnan, Cool Design1 & Cool Design2