by V. S. Ravi Elangkoh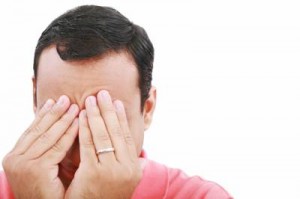 The primary responsibility of an employer is to run the business successfully, but the health of a business depends on the health of its most important asset – employees.
Grief can strike anyone, anytime, anywhere. Grief affects one's well-being.
What is the impact of grief on employees and business performance? Does your organization know how to take care of its most important asset during their darkest hours? Or do you think that grief is something that overwhelms only weak and emotional people, but should not affect real leaders?
Eight myths of grief
Providing support to grieving employees "…will yield valuable dividends not only in 
productivity
 and 
profitability
, but also in 
employee loyalty
 and 
goodwill
," said Therese S. 
Schoeneck
, Executive Director of Syracuse, New York-based Hope for Bereaved, Inc.*
Unfortunately, many corporations are unable to provide their employees the right kind of support because of their misconceptions about grief. Among these misconceptions are the "eight myths of grief" identified by the American Hospice Foundation*:
Myth 1: We only grieve deaths.
Reality: We grieve all losses.
Myth 2: Only family members grieve.
Reality: All who are attached grieve.
Myth 3: Grief is mostly an emotional reaction.
Reality: Grief is manifested in many ways – including physically.
Myth 4: Individuals should leave grieving at home.
Reality: We cannot control where we grieve.
Myth 5: We slowly and predictably recover from grief.
Reality: Grief is an uneven process, a roller coaster with no timeline.
Myth 6: Grieving means letting go of the person who has died.
Reality: We never fully detach.
Myth 7: Grief finally ends.
Reality: Over time most people learn to live with loss.
Myth 8: Grievers are best left alone.
Reality: Grievers need opportunities to share their memories and grief, and to receive support.
Understanding the realities of grief will enhance our emotional intelligence as leaders in reaching out to grieving colleagues. If leaders don't know how to offer the right kind of support, employees will perceive the organization – not just the leaders – to be an uncaring one that places emphasis on profit instead of people.
Impact of grief on business performance
Does grief affect business leadership performance? Do we expect leaders to remain unscathed when grief strikes their personal lives?
Although there are many possible causes of grief and loss such as downsizing, terminal illness, aging and catastrophic events, a very common cause is bereavement. The impact of a CEO's bereavement on his/her company was studied by three finance professors in 2007.
The trio of researchers – Morten Bennedsen (Copenhagen Business School), Francisco Pérez-González (University of Texas) and Daniel Wolfenzon (New York University) – tracked the performance of 75,000 Danish companies in the two years before and after the CEO had experienced a death in the family. Financial performance dwindled 21.4 percent after the demise of a child, 14.7 percent after the death of a spouse, and about 8 percent following the loss of any other family member. The drops in profitability appeared sharper for companies headed by women.
Leaders are only human
Is there a biological reason for the decline in performance? Or did the leaders simply fail to cope with their grief effectively?
Brain scan images of people who are grieving show increased activity along a broad network of neurons in areas affecting mood, memory, perception, conceptualization as well as the regulation of the heart, digestive system and other organs. This shows that grief can really take a toll on us!
Grieve if you must, but don't prolong the mourning period and don't saturate your mind with perpetual dark thoughts. The more we dwell on our sorrow, the more developed or permanent those grief-related neural pathways will become. This could further lead to chronic preoccupation or depression.
Four grief-coping strategies
Neuroscientist Thomas Crook, PhD, recommends the following four strategies to constructively cope with not just bereavement but also other forms of setbacks or disappointment that could bring about grief or sorrow:

(1) Stay alert for "thought intruders".
The minute you detect an intrusive negative thought, visualize a stop sign. You might even need to say "Stop it!" aloud if that helps you better. In a how-to-be-successful seminar I attended in Kuala Lumpur in 2011, participants were given a black rubber band each to wear on our wrists. The speaker encouraged us to maintain a positive mindset, but in the event that a negative thought crossed our minds, we could pull the rubber band and release it so as to literally snap us out of our negativity. It worked.

(2) Schedule your sad memories.
If you must reflect on your unhappier moments, then learn how to manage them. Put them off till a brief period of free time when you don't need to be productive, for instance, during your tea break. But never analyze your sad thoughts before sleeping – it will only strengthen your negativity because electrical activity prior to our bedtime diminishes in the brain regions linked with analytical reasoning, so we become less objective.

(3) Don't tolerate self-accusing or superstitious thoughts.
Do not entertain self-blame such as, "If only I had been more…" or irrational thoughts like, "I am jinxed – whoever I like always dies." There is absolutely no logic or truth in such thoughts.

(4) View setbacks as opportunities.
"What doesn't kill us makes us stronger."
                                                                             ~ Friedrich Nietzsche
Take comfort in the fact that if you have survived the setback, you can emerge from it stronger.
Conclusion
Yes, real leaders do cry. But they move on beyond their grief, become stronger in the process, and go on to reach out to others in a similar situation.
*Cited from Managing Workplace Grief – Vision and Necessity (2002) by Jan Jung-Min Sunoo and Brenda Paik Sunoo