INVICTUS LEADER speaks to Grant Donovan, PhD, Master Trainer and Learning Facilitator of Paradigm Learning, who will be conducting a Zodiak workshop* on business finance and strategy on 9 October 2013 in Malaysia. (*Click here for more details about the Zodiak workshop.)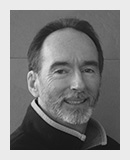 Invictus Leader (IL): How would you describe discovery learning in a nutshell?
Grant Donovan (GD): Put simply, discovery learning is any technique where the learner is motivated to explore and solve problems by practical experimentation and engaged questioning. It is learning by doing rather than by passively listening to others.
IL: What differentiates your discovery learning approach from others?
GD: Zodiak and the other Paradigm Learning products use fun, game simulations to engage learners in play that motivates them to enquire and question. Zodiak, for example, teaches financial literacy and business strategy in a fast paced but safe environment where people are encouraged to take chances and learn from their mistakes. Other forms of discovery learning often use questioning techniques without the fun simulation element.
IL: How effective is discovery learning compared with other forms of learning? Are there studies that support such evidence?
GD: The efficacy of all learning modalities are hotly debated in the literature but the research work conducted by the National Training Laboratories in Bethel, Maine, in the United States suggests the average learning retention rates by doing (discovery learning) are 75% compared to only 5% from lectures and 10% from reading.
IL: What's the most surprising/interesting thing you've discovered (or are discovering) about discovery learning?
GD: Having conducted the game simulations now for over 17 years, I am still amazed in every program how even the most cynical and resistant learners are drawn in by the discovery environment where they can explore and learn at their own pace. The programs never fail to engage.
IL: In your opinion, what is the future of discovery learning?
GD: The emergence of the internet has moved all learning to open source where anyone with web access can self-teach on every possible subject, without the need to attend boring lectures. This is a form of discovery learning and when you add the fun of simulations, then self-directed discovery learning is the future.
IL: What is your understanding of authentic leadership? Can we use discovery learning to hone it?
GD: From my understanding, authentic leaders tend to be long-term thinkers who develop open and trusting relationships with their staff. They engage with staff on a human level and share the information required for continually improving group performance. Authentic leadership is enhanced when managers and workers play simulations together and discover together what it takes for their organization to experience long-term success.
IL: What are the key takeaway points from your book, Coffee Conversations?
GD: Coffee Conversations combines diverse research and considerable practical experience to show that leaders who treat people well, engage them in the decisions that affect their work and empower them to perform deliver the best long term performances. Coffee conversations are the essence of authentic leadership.